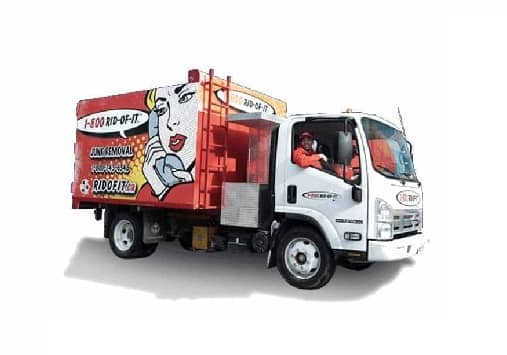 Having feelings towards one's objects is common. Your old couch can have memories of your babies watching movies or your first home. The desk from your childhood bedroom or the first kitchen appliance you invested in can have a soft spot in your heart—but what happens when it's time to update your belongings?
How do you make the best decision on if items have life left and should be donated or are better off being recycled? Where do you even start the process if you hope to salvage a TV or recliner instead of taking them to the dump?
Rid-of-it junk removal is here to help. We're your local Vancouver junk removal team. Our experienced, licensed crew will take your belongings and make the best, most environmentally friendly decisions for their future. We take everything from furniture and mattresses to yard waste.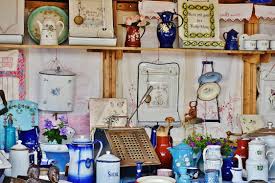 Item donation is always our first choice.
We believe the adage that one person's trash has the potential to be another's treasure. If we can facilitate keeping useful items out of the landfill, then we're helping to protect the planet that much more.
We will do the work to recycle everything possible.
Unlike other rubbish and Junk removal services, our crew goes the extra mile to break down furniture, electronics, or waste into the elements that can be reused or repurposed. We pride ourselves in the fact that we recycle over 60 percent of the materials that we pick up.
As a last resort, we take your unwanted belongings and trash to the landfill.
With the increase in population and the amount of waste we all create, it's important to add as little as possible to the landfill. By taking the first steps to sort, donate, and recycle items, we are helping to reduce impacts and prevent potentially contaminating the land with the materials in electronics or other household objects.
Call today to discuss further how we can help your belongings find their future instead of ending up in the landfill with no other attempts made.
Visit our Quality Junk Removal Service in Vancouver, BC and neighboring areas.
RID-OF-IT Junk Removal Vancouver serves all of Port Coquitlam, Port Moody, Coquitlam, Vancouver, East Vancouver, North Vancouver, West Vancouver, Burnaby, New Westminster, Richmond, Surrey, Delta, Ladner, Tsawwassen, White Rock and surrounding areas in the Lower Mainland.
RID-OF-IT will take care of your household junk removal needs at an affordable price. We will remove single items like a Couch, Mattress, or Appliance to full household junk removal for move outs. We recycle, and when possible will donate charitable items.
Full service rates (Prices include labour and disposal fees)
Ask us about our curb side rates!
What do they say about us?
Customers showing their love

"Scott and his team were professional, friendly, and reliable. It was such a relief to have them come and take stuff away so efficiently. I have recommended them to friends and everyone has been happy with their service. Thanks guys!"
"I have used Rid-Of-It for some junk removal around the house. I found the service to be professional and reasonably priced. I have referred their services to friends family and local businesses as well.
"Always on time and with a great attitude and very helpful with my renovations demos disposal right to the end of the job, small jobs or large he is always there for me and that's why I keep calling Scott for all my disposal needs very polite call me Scott I've got more work for you".
We're a not-for-profit furniture bank providing high quality essential furniture to people in need. Scott has partnered with us to bring great items directly to our warehouse, saving us time and money. It's a win win for our clients and the environment!
Get Rid Of Your Junk Quickly & Reclaim Your Space!
​
Junk Removal Services:
We are proud of our A+ Rating from the Three Best Rated®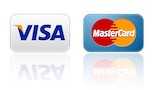 Major Cards Accepted