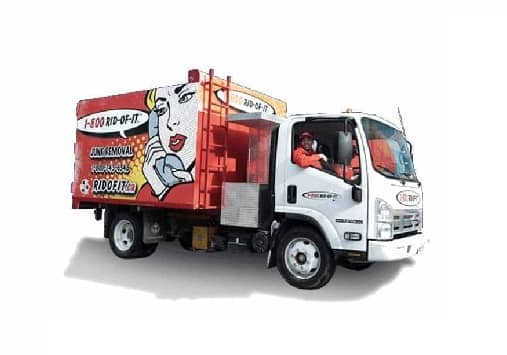 RID-OF-IT ® junk removal Vancouver offers prompt and affordable junk disposal and waste recycling services.
Our trash hauling and junk removal services are available in Metro Vancouver and surrounding areas like New Westminster, Delta and others.
Some of our most popular junk items that we take are.
RID-OF-IT ® junk removal Vancouver knows your time is important, and it is our job to make rubbish removal easy for you. Our junk removal prices include loading the junk materials into our truck and providing a thorough clean up when we're done.
We also recycle or donate to charities whenever possible. With our suitable meeting times, you can plan your day accordingly. It's that simple. We pride ourselves on our exemplary customer service and fast and easy booking, even on the same day! We aim to provide you with the best service at affordable rates.
If you are looking to get rid of some old furniture or have a whole truck worth of garbage we are your go-to junk removal company.
Rid-Of-It Vancouver junk removal is a reliable and efficient solution for people looking to get rid of unwanted junk and debris. There are several reasons why you should choose Rid-Of-It Vancouver for your junk removal needs:.
We have a team of experienced professionals who provide prompt and courteous service. We take pride in our work and ensure that all junk is disposed of in an environmentally responsible manner. Convenient. Rid-Of-It Vancouver offers flexible scheduling options to accommodate your busy schedules.
Rid-Of-It Vancouver offers competitive prices for our junk removal services. We are committed to providing affordable and cost-effective solutions for our customers. We are also committed to reducing the impact of junk on the environment. We recycle and donate as much junk as possible, and properly dispose of any hazardous materials to ensure that they are not harmful to the environment.
Rid-Of-It Vancouver is a Full Service Junk Removal company that provides a wide range of junk removal services, including residential, commercial, and construction debris removal. We have the equipment and expertise to handle any type of junk removal project, big or small.
Rid-Of-It Vancouver junk removal is the ideal solution for people looking to get rid of unwanted junk and debris. With our professional, convenient, and eco-friendly services, we are a perfect choice for anyone looking for an efficient and reliable junk removal service in Vancouver and Nearby areas.
Household Junk
Testimonials
Colten Volkman
2020-06-17
Had to dump a couch and a bed frame. The guy who i assumed was Scott is very communicative and was very accommodating. Price was more than fair, and he was very friendly and kind! Definitely recommend, and definitely will call him again once we move.
The guys were fantastic. All the office rubbish was moved in an extremely efficient and quiet manner with no disruption to me at all. It is a fantastic service which I will be sure to use again in the future. #officejunkremoval #officejunk
Fantastic quick service, big thank you to Scott at the office who got this all sorted for me so quickly. Prices are very reasonable. Highly recommend!
Victoria Abrahn
2020-06-11
It was a pleasure dealing with Scott for the quote and booking time and the driver who came to pick up the rubbish was on time, polite and did a great job. Excellent service all round. Happy to recommend this business for any rubbish removal. #rubbishremoval #vancouverjunkremoval
Great experience working with these guys. They came on two separate occasions (as I'd forgotten something), communicated promptly, and both drivers were super friendly. Will definitely use again. Thanks!
Exceptional service with professionalism and efficiency. I would not hesitate to call Scott again. He and his amazing crew did an entire first floor home demo for us and in a few hours the job was done, cleaned up beautifully and the debris carried away. The work.they did saved us so much time and energy. I'm so glad we called him. Scott is reliable and committed to serving his customers well. Thanks for everything!
Seamus Hagenes
2020-06-08
Great service, quick & efficient! Would definitely recommend to get rid of your stuff. Quite satisfied and would call them again to get rid of more junk.
Excellent customer service. I've used Rid-Of-It Vancouver Junk Removal many times. They are always professional and on time. They've always explained how they work and how they charge before taking my junk. I really like that objects that are still useful will be donated.
Earnest Lehner
2020-06-06
Rid-Of-It Vancouver Junk Removal is number one over all other junk removal services. Affordable and reliable service. Scott has assist us over the years since he first started Rid-Of-It Vancouver Junk Removal, we will never seek another junk removal service again as long as Rid-Of-It Vancouver Junk Removal is operational. #JunkremovalVancouver
Sherwood Upton
2020-06-05
After calling a couple of other popular junk removal services with no response I decided to call Scott answered immediately and we set up an appointment for that week. He showed up earlier which was great. He was friendly as well as his crew. They were efficient and a fair price for my appliances and other odds and sods. My friend down the street asked if they had space for two appliances and they immediately removed her junk and charged a fair price! I am happy that I am supporting a small local business! GREAT customer service.
WE RECYLCE
We believe that all junk that can be recycled, should be recycled.
Your trash could become someone else's treasure so we work with charities whenever possible.
---
---
Get Rid Of Your Junk Quickly &
Reclaim Your Space!
We recycle, and when possible will donate charitable items. We believe that all junk and rubbish that can be recycled should be recycled, which is why we stand by that motto. In addition, we only use licensed recycle dumps to dispose of junk removed from your home or business.
RID-OF-IT Vancouver will only use licensed recycle depots to dispose of rubbish removed from your home or business.
Major Cards Accepted
No credit card required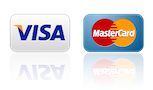 How it Works
Our Service Areas