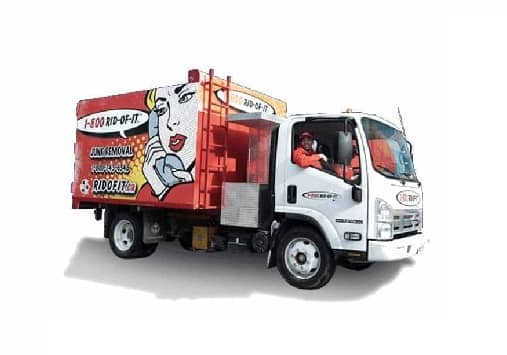 Construction Waste Removal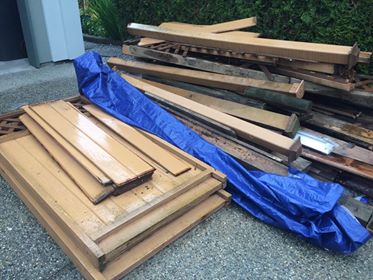 RID-OF-IT Vancouver can provide full service construction waste removal OR garbage bin service for you. The bin sizes range from 5 – 30 yds and can be left on site.
Whether it's a demolition, renovation debris or just a minor repair you have been working on, Rid-Of-It Vancouver Junk removal can deal with it!
Renovation waste
Drywall waste
Concrete waste
Wood
Metal
Plaster
Full Service – Construction Waste
We can provide a full service construction waste removal. This includes two crew members that will load the truck as long as we can get within 10 feet of the pile. The benefit of this is that since we load the truck we can separate the materials for disposal and be able to take multi material loads. Thus saving you money and time. The price is based on volume and or weight depending on the type of material you are requesting us to remove.
Self Serve – Construction Waste Bins
For larger loads we can provide a bin service for you. The bin sizes range from 5 – 30 yds and can be left on site for you to fill. New homes and demo sites use these types of disposal bins to remove all of their construction waste. As long as you have the space and are willing to load the construction waste bin. Then go for it!
Banned Materials
Mixing of certain construction materials are banned in these types of waste bins. Some restricted materials are : Drywall – Dirt – Concrete – Blown insulation – ceiling tiles – Tires – Paints or other liquids – Hazardous materials. If any of these banned materials are found in the bin, a hefty fine is applied.
Drywall
The construction industry has gone through some changes in the way they need to dispose of construction waste. Recycling of both metal and wood are more common now than when most companies started out.
The City of Vancouver now asks for all drywall produced before 1984 and older to obtain a certificate from an independent lab stating that the product is free of contamination. The disposal sites that take the drywall that is newer than 1984 ask for proof of age and where the drywall is coming from.
Please go to the City of Vancouver web site to see how to dispose of both contaminated and regular drywall.
RID-OF-IT Junk Removal Vancouver serves all of Port Coquitlam, Port Moody, Coquitlam, Vancouver, East Vancouver, North Vancouver, West Vancouver, Burnaby, New Westminster, Richmond, Surrey, Delta, Ladner, Tsawwassen, White Rock and surrounding areas in the Lower Mainland.
RID-OF-IT will take care of your household junk removal needs at an affordable price. We will remove single items like a Couch, Mattress, or Appliance to full household junk removal for move outs. We recycle, and when possible will donate charitable items.
Full service rates (Prices include labour and disposal fees)
Ask us about our curb side rates!
What do they say about us?
Customers showing their love

"Scott and his team were professional, friendly, and reliable. It was such a relief to have them come and take stuff away so efficiently. I have recommended them to friends and everyone has been happy with their service. Thanks guys!"
"I have used Rid-Of-It for some junk removal around the house. I found the service to be professional and reasonably priced. I have referred their services to friends family and local businesses as well.
"Always on time and with a great attitude and very helpful with my renovations demos disposal right to the end of the job, small jobs or large he is always there for me and that's why I keep calling Scott for all my disposal needs very polite call me Scott I've got more work for you".
We're a not-for-profit furniture bank providing high quality essential furniture to people in need. Scott has partnered with us to bring great items directly to our warehouse, saving us time and money. It's a win win for our clients and the environment!
Get Rid Of Your Junk Quickly & Reclaim Your Space!
​
Junk Removal Services:
We are proud of our A+ Rating from the Three Best Rated®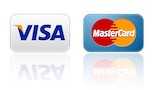 Major Cards Accepted