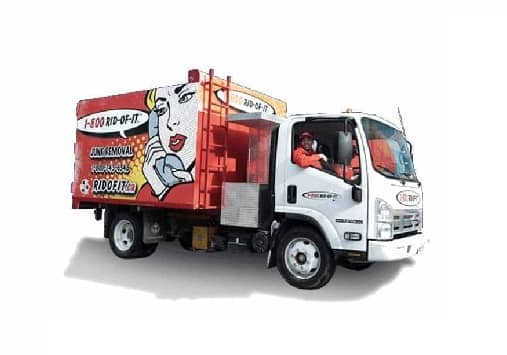 Welcome to Rid Of IT® Vancouver Junk Removal where you will find a complete selection of rubbish removal services such as furniture disposal, couch removal, appliance disposal, mattress removal, construction waste disposal, electronic waste disposal in Vancouver
Great service at a Great Price is hard to come by these days. Rid-Of-It Junk Removal Vancouver provides fast, affordable Rubbish and Garbage Garbage Dump in Vancouver and surrounding areas. Quick and easy pickup and Junk Removal Vancouver- It's just that simple.
The best part is that we service everywhere in the lower mainland. Rid-Of -It Vancouver serves Vancouver, East Vancouver, North Vancouver, West Vancouver, Burnaby, New Westminster, Surrey, Port Moody, Coquitlam, Port Coquitlam, Richmond, Surrey, Delta, Ladner, Tsawwassen, White Rock and surrounding areas in the Lower Mainland.
Our Junk Removal Vancouver provide a Fast Response and Same Day Service upon request for all your waste disposal and garbage collection services. We offer a high level of customer service at fair prices. We safely pick up and remove Furniture, Appliances, Couches, Mattresses, Bed Pieces, Construction Waste, e-waste, green waste, recyclable materials, scrap metal which are just a few of the types of junk we can dispose of.
If you've googled "Junk Removal Near Me" in Vancouver area you've come to the right place as we have trucks in your area! RID-OF-IT Junk Removal Vancouver is simple, reliable, and affordable. Our 2-3 man truck team is equipped to take care of all of your rubbish removal needs.
RID-OF-IT Vancouver ® Rubbish Disposal service provides reliable Junk Disposal service at affordable prices whether you have a single item or multiple truck loads. If you have got junk that needs to go, we are the ones to call. If you need Garbage removal in the greater GVRD Vancouver metropolitan area we can help. We service all of Metro Vancouver.
Our prompt and efficient commercial services will help your company maintain compliance with greater GVRD Vancouver metropolitan area regulations and pride ourselves on our customer service. For many years, we have provided the Vancouver, British Columbia area residents with outstanding rubbish removal services to become the #1 Junk Removal Vancouver company.
From junk removal to TV disposal, our skilled workers are absolutely devoted to excelling in all our jobs for junk removal in Vancouver. Don't just take our word for it, check out our Customer Reviews. We take pride in helping you get rid of your junk. We try to make our Vancouver customers very happy by consistently honing our skills and we want to become your favorite Vancouver junk removal company.
The results are matchless junk removal service at all times. You can rely on us for clear communication with you and well-trained Vancouver junk removers. It doesn't matter if it's for your residential or commercial property, we will come to your home or business and pick up and remove all your unwanted items. We can even come to construction sites and pickup your waste.
We established our Vancouver area company with trustworthiness. This is why we never bill you for more work than we do and will always show up within our appointment window.
RID-OF-IT Junk Removal Vancouver strives to offer services that are both affordable and eco-friendly. Regardless of what your concerns are about your household items and junk removal needs, we partner with you during every step of the process to ensure you are fully satisfied.
When it comes to the final resting place for your junk, we consider alternatives to landfills, like donating and recycling. We welcome the opportunity to help you with your next Vancouver rubbish removal project and we will pick up your junk in the most appropriate way.
Rid-of-It Vancouver Garbage collection service deals with all kinds of household waste and rubbish collection. Our Junk Removal services include household items like Furniture, Bed pieces, Appliances, Kitchenware, yard waste, old carpets, paints, and electronics. We support eco-friendly junk removal so we either donate or reuse items. Especially mattress recycling in Vancouver, BC. Our company prides itself on providing top-notch Waste management services to Vancouver and surrounding areas with happy customers and positive reviews.
Commercial Rubbish Removal
Rid-of-It provides excellent Junk Removal Services for Commercial waste, Construction site waste and Office clean outs, parking lot maintenance and many more. Just give us a call if you need help with any type of removal services, Vancouver, BC.
Renovation Junk – We provide commercial renovation waste service of picking up wood, plaster, metals, and debris from demolition or renovation sites.
Office Junk Removal – Removal of old Computers, Printers, Stationery, Paper, and Cardboard. Our junk removal Vancouver service also includes picking up office furniture and other useless office equipment.
Construction Waste Removal– We can do any type of construction site cleanup. And remove all the construction waste to dump it in an appropriate and legal way. And also provide day service for used and old Carpet for disposal, Scrap Metal Waste and Paint Cans for Disposal.
RID-OF-IT Vancouver will take care of your household and office junk removal needs at an affordable price. We will remove single items that you need to get rid of like a Couch, Mattress, or Appliance to full household junk removal for move outs. We dispose of the junk in an eco-friendly way instead of throwing it in a garbage dump, Vancouver. We recycle and participate in the Vancouver electronics recycling program and when possible, we will donate charitable items.
Free verbal quotes
Full-service rates (Prices include labour and disposal fees)
Ask us about our curbside rates!
Exceptional Customer Service
Quality and Cheap Junk Removal Services
We offer affordable rubbish removal services to our Vancouver community. We have listed all the costs upfront and there won't be any surcharge. When you give us a call, our company pickup truck with our crew members would come to your place, estimate and quote you the price. If you agree, our expert and trained staff would clean up everything and ensure complete rubbish removal from the site. Customer satisfaction is very important to us and we ensure great service to our customers. That's why our company is ranked No.1 for Best Junk Removal Service in Vancouver, BC.
FAQ (Rid of It Vancouver – #1 Junk Removal Service )
What do they say about us?
Customers showing their love

"Scott and his team were professional, friendly, and reliable. It was such a relief to have them come and take stuff away so efficiently. I have recommended them to friends and everyone has been happy with their service. Thanks guys!"
"I have used Rid-Of-It for some junk removal around the house. I found the service to be professional and reasonably priced. I have referred their services to friends family and local businesses as well.
"Always on time and with a great attitude and very helpful with my renovations demos disposal right to the end of the job, small jobs or large he is always there for me and that's why I keep calling Scott for all my disposal needs very polite call me Scott I've got more work for you".
We're a not-for-profit furniture bank providing high quality essential furniture to people in need. Scott has partnered with us to bring great items directly to our warehouse, saving us time and money. It's a win win for our clients and the environment!
Get Rid Of Your Junk Quickly & Reclaim Your Space!
​
Junk Removal Services:
We are proud of our A+ Rating from the Three Best Rated®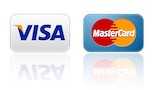 Major Cards Accepted
Major Cards Accepted
Need Junk Removal? Contact us
We are offering the best junk removal service for household and commercial too. Contact us today to get your quote or book now.