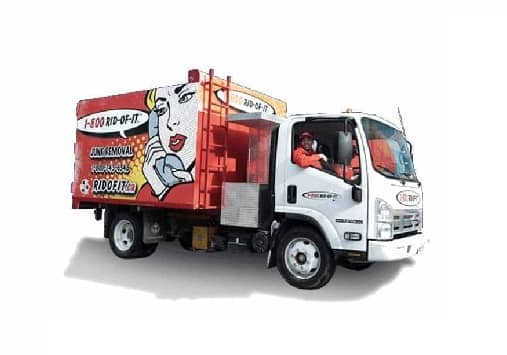 Welcome to Rid Of IT® Vancouver Junk Removal in Richmond where you will find a complete selection of rubbish removal services such as furniture disposal, couch removal, appliance disposal, mattress removal, construction waste disposal, electronic waste disposal in Richmond
Vancouver Junk Removal Service Areas RID-OF-IT Vancouver ® offers same day or next day junk removal in these service areas:
RID-OF-IT Vancouver ® has been providing Junk and Rubbish Removal in the Metro Vancouver area since 1995. Fast, efficient clean-ups, rubbish removal and junk hauling for residential and commercial properties. The service areas we cover are extensive. if you don not see your area here please call us as we most likely can service your area.
If it's junk, we can remove, dispose of, or recycle it! Furniture, Appliances, Household Junk, Construction and more! Let us do the dirty work and just sit back and point out what junk you would like us to take away.
Our rates for Vancouver junk removal include our team loading the rubbish from anywhere on your property and providing a thorough clean up at the end of the job. We can give a quote to have your junk removed over the phone, saving you time!
RID-OF-IT Vancouver ® also services the Downtown core with its many high rises and business. We have special equipment to contain the trashed material that we take from businesses and apartments. This helps with loading time and efficiency.
We also provide junk removal in the West end. We have commercial parking permits that allow us to park in alleys and loading zones. Not to worry, we can park almost anywhere. Our service areas really know no limits.
Here is the locations of the Landfills where you live. Landfills and Local Dumps
Look at the map provided and see if we service your area. If not give us a call and see if we can provide service to you in the area you live in.
RID-OF-IT Vancouver® is fully licensed and insured for Junk Removal in Vancouver and we recycle 60% of the junk we pick up!
RID-OF-IT will take care of your household junk removal needs at an affordable price. We will remove single items like a Couch, Mattress, or Appliance to full household junk removal for move outs. We recycle, and when possible will donate charitable items.
Full service rates (Prices include labour and disposal fees)
Ask us about our curb side rates!
What do they say about us?
Customers showing their love

"Scott and his team were professional, friendly, and reliable. It was such a relief to have them come and take stuff away so efficiently. I have recommended them to friends and everyone has been happy with their service. Thanks guys!"
"I have used Rid-Of-It for some junk removal around the house. I found the service to be professional and reasonably priced. I have referred their services to friends family and local businesses as well.
"Always on time and with a great attitude and very helpful with my renovations demos disposal right to the end of the job, small jobs or large he is always there for me and that's why I keep calling Scott for all my disposal needs very polite call me Scott I've got more work for you".
We're a not-for-profit furniture bank providing high quality essential furniture to people in need. Scott has partnered with us to bring great items directly to our warehouse, saving us time and money. It's a win win for our clients and the environment!
Get Rid Of Your Junk Quickly & Reclaim Your Space!
​
Junk Removal Services:
We are proud of our A+ Rating from the Three Best Rated®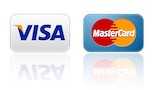 Major Cards Accepted
Be shrewd to whom you are seeing and you have to use common sense, or you could end up as the next date rape victim. In April 1887 "a band of nine girls from Warangesda mission" – which was in Sydney with Daniel Matthews assisting at his meetings – sang at Government House for Lord Carrington. Duplicate material will not be accepted cougar dating apps. The Pacific region is defined here in line with the MDG region of Oceania [49 ], which includes the Cook Islands, Fiji, Kiribati, Marshall Islands, Federated States of Micronesia, Nauru, Niue, PNG, Samoa, Solomon Islands, Tokelau, Tonga, Tuvalu, and Vanuatu.